Frequently asked questions
What Do I Need To Use Delta-8 Products?
---
Our Delta-8 cartridges are designed to attach to any standard, 510 threaded vape pen or vape device. If you do not have a vape pen or device that can attach to our Delta-8 cartridges, you can find one at your local vape/smoke shop.
---
What Do I Do If My Delta-8 Cartridge Becomes Clogged?
---
It is important to know that this is very common with thicker liquids such as Delta-8. However, this is very easy to fix once you know what to do! The best tip for making sure your cartridge or device stays unclogged is to properly store your cartridge/device upright in a room temperature setting. If you are still finding your cartridge/device becoming clogged, you may just need to warm up the liquid so that the mouthpiece has proper airflow. Sometimes, the liquid can end up in the mouthpiece which is the reason why it is becoming clogged, but this is completely normal. To fix this issue, you can either warm up your device by taking a few 3-second puffs until you begin to feel some type of airflow from the device. Another option is to warm up your device with a hairdryer or by placing it in a warmer location. Overall, these should warm up the liquid so that the airflow returns and you can begin to use your device as normal.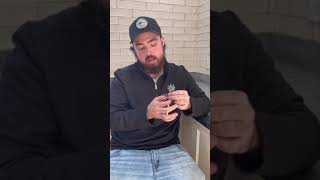 ---
Will Delta-8 Get Me High?
---
It is important to understand that Delta-8 THC is chemically different from Delta-9-THC by only a few atomic bonds. Most users claim they experience a mild psychoactive effect in comparison to the psychoactive effect of Delta-9-THC.
---
Do You Offer Product Samples?
---
Yes! Please click here view our product samples. We offer a sampler pack which includes: 1. 600mg 5ml Hemp Extract Tincture 2. 1200mg 5ml Hemp Extract Tincture 3. Five CBD Gummies
---
What Are The Benefits Of CBD?
---
Thousands of people integrate CBD into their health routine to support their cellular and molecular health. The hemp plant is composed of over 80+ cannabinoids that can be extracted from hemp. Scientists have found that these plant compounds have a better effect on the body when they work together, rather than alone. In other words, CBD combined with all those other great compounds can support the body more fully than just CBD. Some of the main benefits from these amazing compounds include a sense of calm for focus, relief from everyday stresses, help in recovery from exercise-induced inflammation, and support for healthy sleep cycles. Eccotherapy is a full-spectrum cannabinoid extract with CBD and other cannabinoids and beneficial plant compounds like terpenes. Since research shows the whole plant maximizes the benefits provided to the entire body. We make sure to provide you with as much of earth's goodness that we possibly can!
---
Are Eccotherapy Products Made From Marijuana?
---
No, Eccotherapy comes from hemp plants, not marijuana. Hemp and marijuana are cousins, but not the same. The 2018 Farm Bill defines hemp as containing no more than .3% THC - the psychoactive compound that is found in high concentration in marijuana. Hemp naturally contain higher levels of CBD, a non-psychoactive compound known to benefit health and overall wellness.
---
How Does CBD Oil Work?
---
The human body has a network of receptors also known as the Endocannabinoid System. The purpose of this system is to help our bodies stay balanced and in good health. CBD and other cannabinoids interact with the receptors of the Endocannabinoid System, helping the body complete its efforts to keep us in good health.
---
What Is The Difference Between Hemp Oil and Hemp Extract?
---
There is a lot of confusion between these terms. Some people refer to "hemp oil" when discussing hemp seed oil while others use it as shorthand to refer to an oil that carries CBD (Cannabidiol extract). Oil from hemp seeds is composed of dietary fats, meaning it can provide benefits for skin but not include all of the same plant compounds (such as CBD). These phytocannabinoids — cannabidiol — are found naturally in the leave and flowers of hemp. After deriving the cannabinoids from the plant parts, we're left with a full-spectrum hemp extract composed of phytocannabinoids, terpenes, and flavonoids. This extract is diluted with a carrier oil to make the final Eccotherapy product.
---
Will CBD get me high?
---
In short, no. CBD oil cannot get you high as it contains 0.3% THC or less. CBD is a non-intoxicating cannabinoid, so it will make you feel more relaxed and focus.
---
---